The Academy offers international master classes for students of conservatories and universities of music. There is no age limit. The concept of the Academy's master classes is based on linking European traditions of French woodwind and Czech string schools. The following seven classes will be open in 2017 – violin, viola, violoncello, double-bass, flute, oboe and french horn. The music management lectures are also a part of the master classes as the managemnt is a very important aspect of musician's life.
THE FINANCIAL PRIZE FOT THE BEST PERFORMERS OF MUSIC WRITTEN BY B. MARTINŮ 
Each of the teachers will choose the best performes of B. Martinů's music in their class and award a financial prize of CZK 2,000.00 to him or her.
FEE
Participants from EU member states and non-EU countries: EUR 750.00
The price covers classes, dormitory accommodation and meals
An advance of EUR 250.00 must be paid by 30th June 2017. The balance of the fee must be paid by 18th July 2017 on account number of the academy. You'll be admitted to courses after providing a confirmation of payment when registering at the academy office.
METHODS OF PAYMENT
Please send a deposit of CZK 3,000 to the account at Komerční banka, Inc., Prague 8 – Karlín, Sokolovská 87, 186 00 Prague 8 – Karlín
Account number: 115-2025570287/0100
IBAN: CZ 0401 0000 0115 2025 570 287
BIC/SWIFT: KOMBCZPPXXX
– as a variable symbol always indicate your date of birth (eg. 03121990).
– as a specific symbol write 001 (symbol for masterclasses)
CONDITIONS OF ACCEPTANCE TO THE FRENCH-CZECH MUSIC ACADEMY 2017 FOR STUDENTS AGED 16 – 18
ACCOMMODATION AND MEAL
Accommodation and catering facilities are found in the University Centre Telč, which is located in the beautiful premises of the former Jesuit college, right in the historic center. There are modern, fully equipped rooms and also a café in the picturesque courtyards and arcades. 
The alternative is recently also an accommodation in a newly renovated premises Panský dvůr Telč, which is about 5 minutes walk from the centre. It features a cafe, exhibition hall, rope park and a climbing wall.
COMPOSITIONS RECOMMENDED FOR STUDYING
Masterclasses focus also on the interpretation of music written by Bohuslav Martinů. Each of the teachers will choose the student who can best interpret the music of B. Martinů in their class and award a financial prize of CZK 2,000.00 to him or her. In addition to the optional world repertoire, the following selected pieces by B. Martinů are recommended for study:
Works for violin and viola:
– Five Madrigal Stanzas for violin a piano, H. 297
– Sonata for violin and piano C major, H. 120, 233
– Rhythmic Etudes for violin and piano, H. 202
– Impromptu for violin and piano, H. 166, 233
– Five short works for violin and piano, H. 188, 233
– Arietta for violin and piano, H. 188 A, 233
– Sonatina for violin and piano G major, H. 262, 233
– Intermezzo. Four works for violin and piano, H. 261, 233
– Sonata for viola and piano No. 1, H. 355
– Rhapsody – Concerto for viola and orchestra, H. 337
Works for violoncello:
– Sonata for violoncello and piano No. 1, H. 277
– Sonata for violoncello and piano No. 2, H. 286
– Variations on a Slovak folksong for violoncello and piano, H. 378
– Variations on Rossini's theme for violoncello and piano, H. 290
Works for wind instruments:
– Sonata for flute and piano, H. 306
– Scherzo for flute and piano (Divertimento 1)
– Concerto for oboe and small orchestra, H. 353
Chamber music:
– Three madrigals (Duo No. 1) for violin and viola, H. 313
– Duo No. 2 for violin and viola, H. 331
– Divertimento for violin, viola and chamber orchestra, H. 215
– Serenade E major for strings, op. 22
– Trio for flute, violoncello and piano, H. 300
– Quartet for oboe, violin, violoncello and piano, H. 315
– String quartets č. 1 – 6 (selection)
LOCATIONS
Rooms
Náměstí Zachariáše z Hradce 2, 588 56 Telč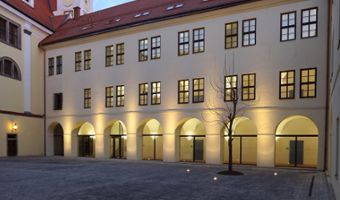 Classes
Náměstí Zachariáše z Hradce 71, 588 56 Telč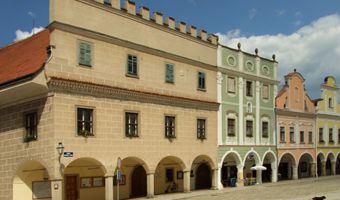 The National Heritage Institute – the territorial branch in Telč
Hradecká 6, 588 56 Telč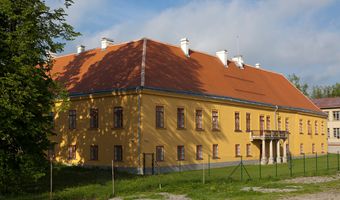 Concerts