The Academy offers international master classes for all young musicians, but mainly for students of conservatories and universities of music. There is no age limit. The concept of the Academy's master classes is based on linking European traditions of French woodwind and Czech string schools.
The following seven classes will be open in 2023 – violin, viola, violoncello, flute, oboe, French horn and chamber music.
THE FINANCIAL PRIZE FOT THE BEST PERFORMERS OF MUSIC WRITTEN BY B. MARTINŮ
Each of the teachers will choose the best performers of B. Martinů's music in their class and award a financial prize of CZK 5,000.00 to him or her.
FEE
Participants from EU and non-EU countries
TOTAL FEE: 785 € (635 € in case of chamber music course only)

includes

:
» bus transport from & to the Vaclav Havel Airport Prague (dep. from Prague on 8th July approx. at 2 PM, arrival back to Prague on 17th July approx. 11AM)
» fee for the solo master class: 550 €  – 4 – 5 lessons (including piano accompaniment, concerts, transport from & to the airport) or
» fee for the chamber music master class: 400 € (fee for both solo and chamber music master class: 550 €)
» accommodation in a dormitory 180 €, meals (daily lunch) 55 €
all services can be bought individually (in case you'd like to book your own accommodation or meals)
The deposit is non-refundable, except for serious health or family reasons or IF THE ACADEMY STUDENT IS ABSENT DUE TO COVID-19 – IN THAT CASE THE UPFRONT PAYMENT WILL BE REFUNDED IN FULL UPON PRESENTATION OF A MEDICAL REPORT
Please, pay the deposit of 200€ (part of the total payment) till the 31st May 2023 and the rest of the fee till the 30th June 2023. Deadline for applications is on the 30th June 2023.
Bank account for €: 2601574287/2010
IBAN: CZ9420100000002601574287
SWIFT/BIC: FIOBCZPPXXX
Variable symbol – date of birth (ex. 03121990)
Specific symbol – 001 (a symbol for participation in masterclasses)
Bank adress & contact: 
Praha 8, Klapkova 67/4, 182 00
phone: 224 346 437, 438, 439
email: [email protected]
name of recipient: Česko-francouzská akademie Telč, o.p.s.
Please, enter your NAME and SURNAME as a message for recipient while paying.
You'll be admitted to courses after providing a confirmation of payment when registering at the academy office.
Dear applicants, please note that due to capacity reasons we are now only accepting applications for cello, oboe and viola players as substitutes.
Due to the full capacity of the accommodation facility, we accept applications for other instruments only if you provide your own accommodation.
We will contact you if a place becomes available on the course. Thank you for your understanding.
Deposit on tuition fee is non-refundable, except for serious health (Covid-19)  or family reasons or in case that the Academy will not open the class because of a small amount of students or bad Covid-19 situation.
 Not 18 yet? No problem!
CONDITIONS OF ACCEPTANCE TO THE MUSIC ACADEMY TELČ 2023 FOR STUDENTS AGED 16 – 18
ACCOMMODATION AND MEAL
Accommodation and catering facilities are found in the University Centre Telč, which is located in the beautiful premises of the former Jesuit college, right in the historic center. There are modern, fully equipped rooms and also a café in the picturesque courtyards and arcades.
The alternative is recently also an accommodation in a newly renovated premises Panský dvůr Telč, which is about 5 minutes walk from the centre. It features a cafe, exhibition hall, rope park and a climbing wall.
COMPOSITIONS RECOMMENDED FOR STUDYING
Masterclasses focus also on the interpretation of music written by Bohuslav Martinů. Each of the teachers will choose the student who can best interpret the music of B. Martinů in their class and award a financial prize of CZK 5,000.00 to him or her.
In addition to the optional world repertoire, the following selected pieces by B. Martinů are recommended for study:
Works for violin and viola:
– Five Madrigal Stanzas for violin a piano, H. 297
– Sonata for violin and piano C major, H. 120, 233
– Rhythmic Etudes for violin and piano, H. 202
– Impromptu for violin and piano, H. 166, 233
– Five short works for violin and piano, H. 188, 233
– Arietta for violin and piano, H. 188 A, 233
– Sonatina for violin and piano G major, H. 262, 233
– Intermezzo. Four works for violin and piano, H. 261, 233
– Sonata for viola and piano No. 1, H. 355
– Rhapsody – Concerto for viola and orchestra, H. 337
Works for violoncello:
– Sonata for violoncello and piano No. 1, H. 277
– Sonata for violoncello and piano No. 2, H. 286
– Variations on a Slovak folksong for violoncello and piano, H. 378
– Variations on Rossini's theme for violoncello and piano, H. 290
Works for wind instruments:
– Sonata for flute and piano, H. 306
– Scherzo for flute and piano (Divertimento 1)
– Concerto for oboe and small orchestra, H. 353
Chamber music:
– Three madrigals (Duo No. 1) for violin and viola, H. 313
– Duo No. 2 for violin and viola, H. 331
– Divertimento for violin, viola and chamber orchestra, H. 215
– Serenade E major for strings, op. 22
– Trio for flute, violoncello and piano, H. 300
– Quartet for oboe, violin, violoncello and piano, H. 315
– String quartets č. 1 – 6 (selection)
LOCATIONS
Rooms
Náměstí Zachariáše z Hradce 2, 588 56 Telč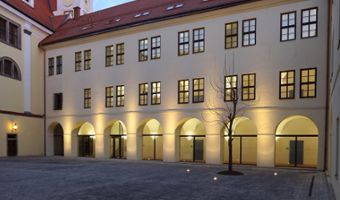 Classes
Náměstí Zachariáše z Hradce 71, 588 56 Telč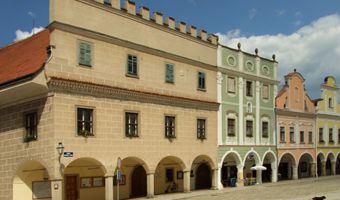 The National Heritage Institute – the territorial branch in Telč
Hradecká 6, 588 56 Telč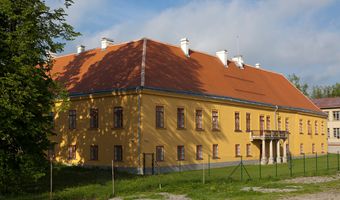 Concerts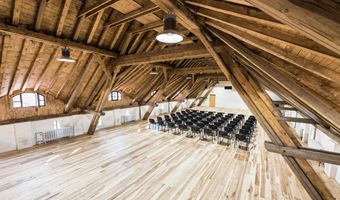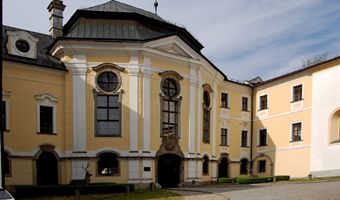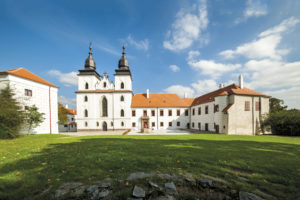 Velká Lhota Church