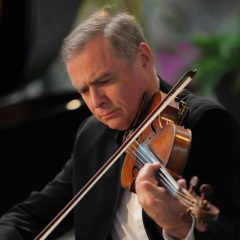 Vladimir Bukac
Viola
Vladimír Bukač is one of the foremost viola players in the Czech Republic. He was born in 1964 and started playing violin at a very early age. He continued his studies with Nora Grumlikova at the Conservatory and the Academy of Performing Arts in Prague and then with Wolfgang Marschner at the University of Music in Freiburg, Germany. Already during his studies Bukac gained attention by winning prizes in several domestic and international competitions.
Between 1990 – 1993 Vladimir was engaged in Japan as soloist and chamber music player performing in all prestigious venues of Japan, as well as touring Australia and New Zealand. After returning to Europe Vladimír Bukač was invited to join the renowned Talich string quartet , which has been considered for many years to be one of the world´s finest string quartets. Over the past few decades, the Talich string quartet has been representing Czech musical art through the whole of Europe, Japan, North & South Americas, and South Korea, making records and giving master classes.
Apart from Vladimir's string quartet playing, he performs regularly as soloist and chamber music player at major music festivals in Europe (Helsinki, Sardegna, Prades…) and also in Israel, USA and Japan.
He has made several acclaimed recordings on viola for the Czech Radio and BBC. Some of his CDs were voted one of Classic CD magazine's "Choices of the Month" and were also praised with similar enthusiasm from The Strad Magazine and the Gramophone.
Since 2002, Vladimir Bukač is also a much sought-after professor of viola at the Music University in Dresden (Germany) and is regularly guest teaching at the Royal Northern College of Music in Manchester and giving master classes in Europe and the US. Apart from these activities, Vladimir Bukac has been repeatedly invited to judge international competitions (L.Tertis, ARD Munich etc…)
He plays a rare Italian instrument built by maestros Santini Lavazza (1725) and G.P. Guadagnini, Milan (1775).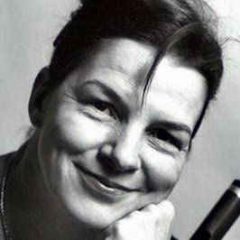 Catherine Cantin
Flute
Cantin started to play the flute at the age of eight. She was accepted to the Paris Academy of Performing Arts to Jean-Pierre Rampal's class. Soon on, she was awarded the first prize in the contest of flutists and, at the age of 19, she was the first flutist and head soloist with the Orchestre de l´Opéra de Paris.
Cantin's repertoire includes compositions ranging from the Baroque era – performed using a wooden flute – until today. For contemporary compositions, platinum, piccolo, alto and bass flutes are used.
Catherine Cantin has gone on a number of significant tours. As a soloist, she has performed at solo recitals and concerts in Europe, United States, Soviet Union and Japan where she performed with New Japan Philharmonique Orchestra and the N.H.K. Orchestra led by Seiji Ozawa, in particular. She also focuses on chamber music and performs together with Ensemble a Vent Maurice Bourgue; Frédérique Cambreling, a harpist; Osian Ellis; Catherine Michel; the Orlando quartet; J. J. Kantorow; Alain Meunier; Pascal Rogé; Michel Portalem and André Cazalet.
Olivier Messiaen wrote a composition entitled "Concert a Quatre" for Catherine Cantin and several other musicians: Mstislav Rostropovich, Heinz Hollinger, Yvonne Loriod and Myung-Whun Chung. It was performed at Opéra Bastille 26 September 1994 and recorded for Deutsche Grammophon.
In 1998, she performed in Ghent and Antwerp alongside the Flanders Symphony Orchestra where she played a concert for the flute, alt flute and a piccolo by Frédéric van Rossum.
She regularly performs at concerts and leads masterclasses in Telč (Prague). Since 1999, she has taken part in the Olivier Messiaen Festival (Grisey, Debussy and Louvier) and performs with the Stamica Quartet.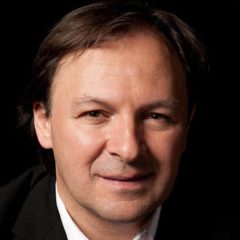 Jean-Louis Capezzali
Oboe
In 1979, Jean-Louis Capezzali received an oboe professor diploma and was appointed a solo oboist with the Orchestre Lamoureux. In 1984, he became a soloist with the Orchestre Philharmonique de Radio France. From 1988 until 1998 he taught at Conservatoire de Paris, and since 1998, he has been teaching at the Conservatoire de Lyon.
Jean-Louis Capezzali is regularly invited to masterclasses taught in Prades, Moscow, Copenhagen, Tokio, Beijing, Seoul and many others). As a soloist, he performs with the leading French and foreign ensembles such as Concerts Lamoureux, Orchestre Philharmonique de Radio France, Opéra de Berlin, Ensemble Orchestral de Paris etc. He also focuses on chamber music.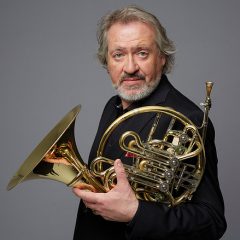 André Cazalet
French horn
André Cazalet begins his studies of music at an early age and wins two first prizes at the Conservatoire National Superieur de Musique de Paris. After having been a soloist in Pierre Boulez' l'Ensemble InterContemporain, he has been the first principal horn in l'Orchestre de Paris since 1980. At the same time he is pursuing a soloist career that leads him to perform with conductors such as Christoph Eschenbach, Paavo Järvi, Semyon Bychkov, Wolfgang Sawallisch, Peter Eotvos,John Nelson, Michel Plasson, Antonio Papano, Walter Weller etc.
Being a sought-after artist in chamber music he has performed in particular with musicians such as Daniel Baremboïm, le Quatuor Talich, Pascal Rogé, Gérard Caussé, Maurice Bourgue, Katia et Marielle Labèque, Jean Pierre Rampal, Emmanuel Pahud, Schlomo Mintz, Christoph Eschenbach, Pierre Laurent Aimard, Christian Tetziaff, Boris Berezovsky, Julian Rachlin.
His repertoire spreads from the 18th century through to today and he also does research work with composers of the upcoming generation. He is the dedicatee and creator of numerous works for his instrument.
André Cazalet has been teaching at the Conservatoire National Supérieur de Musique de Paris since 1985 and has also been invited to teach at well-known institutions such as: the Tchaikovsky conservatory in Moscou and Rimsky Korsakov conservatory in St Petersburg, universities of Vienna and Tokyo, Musikhochschule in Hamburg, Freiburg, Munich etc.
His discography comprises amongst others Haydn's and Mozarts concerti and his recording of the trios for piano, violin and horn by Brahms and Ligeti has received the Grand Prix du Disque. Nominated at the Victoires de la Musique 2011, André Cazalet is Chevalier n the Ordre des Arts et des Lettres.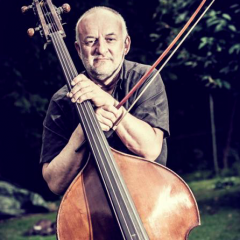 Jiří Hudec
Double-bass
Jiří Hudec was born in Brno in 1953 and studied at the conservatory there under Julius Vetruba. In 1977 he graduated from the Janacek Academy of Music and Arts, successfully auditioning for the Czech Philharmonic Orchestra in the same year.
He has enjoyed success in a number of international competitions, notably in Markneukirchen in the former DDR in 1975 finalist, in 1977 2nd prize, in ARD Munich 3rd prize, and at the first Isle of Man International Double Bass Competition in 1978, which he won outright. This led to a broadcast solo recital in London's Wigmore Hall and the world premiere of a concerto written for him by Richard Rodney Bennett with the English Chamber Orchestra under Michael Tilson Thomas in the Queen Elizabeth Hall.
Hudec is currently the principal Double Bass player for the Czech Philharmonic, taking over from František Pošta  and Zdeněk Benda  in 1990.
Since 1980 Jiři Hudec has been a member of the faculty at the Prague Academy of Music and Arts where he lectures keen musicians. In 2001 he joined the academic staff of the Royal Northern College of Music in Manchester where he now teaches on a permanent basis. Jiří Hudec was recognised for his accomplishments, rewarded with an induction into the Fellowship of the Royal Northern College (UK).
He took part in seminars and masterclasses in Tokyo, Toyama and Memambetsu in Japan, Sommerakademie in Detmold  and Dresden, Capbreton, Glasgow, Beijing, Bass club at Menuhin school. Since 2013 leads regularly masterclasses at ISA Semmering (Austria).
He is invited as juror  to international competitions –  last one 2015  in Ankara  and  2016  in most prestigious
ARD Munich.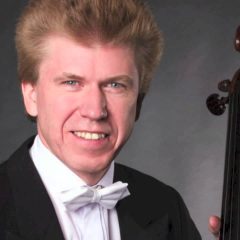 Michal Kaňka
Violoncello
Violoncellist Michal Kaňka plays his instrument since he had been seven years old, his teacher was Mr. Mirko Škampa. Then he studied at the Prague Conservatory as a student of Mr. Moučka and he got a degree at the Academy of Performing Arts as under Prof. Josef Chuchro. He took a part at the Piatigorsky seminar in Los Angeles.
Mr. Kaňka competed in more than thirty national and international violoncello and chamber music competitions. As a soloist he won the Tchaikovsky competition in Moscow (1982) and got a first prize at the Prague Spring International Music Competition. He is a winner of ARD Competition in München (1986).
He performs regularly with the leading czech orchestras – Czech Philharmonic, Prague Symphony Orchestra, Brno Philharmonic and he is a permanent soloist of Prague Radio Symphony Orchestra. He worked also with many foreign orchestras and performed all around the world, for example in Japan, USA and in South America. During his career he had recorded many solo CDs.
Mr. Kaňka is not only a solo player. He wa a member of many chamber ensembles and for more than 30 years he is a member of famous czech Pažák Quartet. Since 2011 he is a pedagogue of Academy of Performing Arts and he also teaches the students of Prague Conservatory. In 2014 he was chosen to be a chairman of the permanent committee of the international competition Prague spring.
He plays an outstanding contemporary instrument made by French violin-maker Christian Bayon.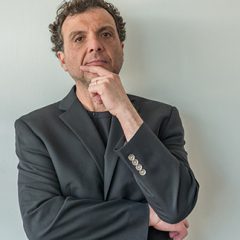 Miguel Kertsman
Music management, contemporary music workshops
Following schooling in Brazil and the United States, Miguel Kertsman attended Berklee College of Music in Boston graduating in record time with honors in 1986 in Music, Production and Engineering. At Berklee he was a scholarship recipient, receiving the Oscar Peterson Jazz Masters Incentive Award. Additional studies included orchestral conducting with Attilio Poto at the Boston Conservatory, and subsequently composition studies with Stanley Wolfe at the Juilliard School in New York. Kertsman captivates audiences internationally with prolific compositions and critically acclaimed productions spanning the boundaries of conventional music genres. Seeing music as a universal language, his versatile career includes composing Symphonic, Chamber, and Vocal Music for the Concert Stage, Theater, Jazz, and other platforms in Pop, Electronic, and music for Film and Media. His Concert Stage works have been performed or recorded at premiere venues in New York, London, Rio de Janeiro, Vienna, Sao Paulo, Linz, Chicago, etc. by artists such as Angelika Kirchschlager, John Williams, Dennis Russell Davies, The Ahn Trio, Bruckner Orchestra Linz, St. Paul's Chamber Orchestra, and others. His music has been released on CD globally by labels such as Sony Classical and RCA Victor Group, and published by Universal Edition among others.
Kertsman has also produced and engineered numerous international recordings across the music spectrum. Projects have included: Sony Classical's Bruno Walter Edition, Bernstein Royal Edition, Jean Pierre-Rampal, John Williams, Angelika Kirschlager, Wolfgang Schulz, Dennis Russell Davies, Jazz guitarist Badi Assad, star DJ's David Morales, Frankie Knuckles, and others. Kertsman has held executive and technical positions with record companies and studios, and has served as consultant on A&R (Artist and Repertoire) audio engineering, music technology, and acoustics projects with clients such as Sony, Kirkegaard Acoustics (Royal Festival Hall, London; Carnegie Hall, NY; Bavarian State Opera, Munich), Chesky Records, RCA Victor Group, and others. He holds seminars at universities such as Northwestern University, University of Music and Performing Arts Vienna, IES Abroad, and others. He has designed most of the new Masters of Arts Program in "Music for Film and Media" at the Danube University in Krems where he also directs the program. As consultant, Miguel Kertsman has collaborated with institutions such as Berklee College of Music in Boston, Yale University School of Music, The Academy at Carnegie Hall, among others. Awards have included: Cannes Classical Award, Golden Note Award, Grammy Award Nomination, and others.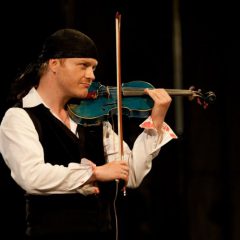 Pavel Šporcl
Violin
Violinist Pavel Šporcl is a well-known personality of the czech music. Thanks to his reputable virtuosity and unconventional performing he has a success among the venues all around the world.
He plays violin since he had been five years old. He studied at the Prague Conservatory and later at the Academy of Performing Arts as he was a student of Prof. Václav Snítil. In nineties, Mr. Šporcl studied at many prestigious schools and universities in USA. One of his pedagogues was also the famous Itzhak Perlman.
Pavel Šporcl got many awards and he performs worldwide. In Feburary 2016 he played his debut concert in Carnegie Hall, New York. As he had a chance to play with many significant orchestras, we can name Czech Philharmonic, Tokyo Metropolitan Orchestra, Royal Liverpool Philharmonic, National Orchestra de France, Orchestre de Paris, New World Symphony Orchestra and others. His concerts are often parts of famous music festivals such as Prague Spring, Salzburger Festspiele, Schleswig-Holstein, Smetanova Litomyšl, International music festival Český Krumlov, Brucknerfest, Rheingau Music and so on.
His classical music repertoire includes over 40 violin concertos, many sonatas and other compositions, but Mr. Šporcl deals also with different genres. He recorded a cross-over album Sporcelain in 2012 and played over 250 concerts with dulcimer band. Many times we had a chance to see him on the same podium with well-know names of the czech pop music.
Besides performing, Pavel Šporcl also composes and teaches. He is a patron of Kocian violin competition and an artistic director of the festival Kocianovo houslové Ústí. He also supports non-profit organisations.
Mr. Šporcl plays the blue violin made by violin maker Jan Špidlen in 2005 and uses the bows made by Mr. Petr Auředník. He plays with the Warchal strings.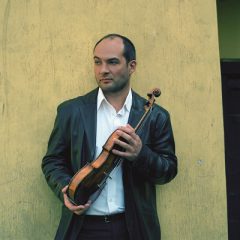 Jan Talich
Violin
Jan Talich (*1967) graduated at Prague Conservatory and then got a degree at the Academy of Performing Arts as a student of professor Václav Snítil. At that time he had already played his own recitals and performed with orchestras all around the world.
His studies continued in USA at the class of Mr. Shmuel Ashkenasi, where he received a scholarship and he later got one more and had an opportunity to study at the Guildhall School of Music in the class of Mr. Yfrah Neaman.

In 1989 he won the first prize at the Václav Huml International Violin Competition in Zagreb and this award started his international solo career. As a solo player and as well as a chamber player, he performed with ensembles among whole Europe (in Paris, Birmingham, London, Brussel) and also USA.
He is an artistic director of Talich chamber orchestra, which he had established in 1992. Led by him, the orchestra recorded a lot of CDs. Jan Talich was also a founding member of Kubelík trio and performed with it all around the Europe. The trio made recordings of piano trios by DVořák, Smetana, Suk and Novák. In 1997 Talich left this ensemble as he joined the famous Talich quarteto and played there the first violins.

With the Talich quarteto he played a lot of shows worldwide and they received great reviews. He performs regularly in that famous concert halls as Wigmore Hall, Beethovenhaus, Hercules Sal, Concertgebouw, Chatelet, Théatre de Champs Élysées a Gaveau, but also in american and canadian stages including Carnegie Hall. The quarteto tours the Japan, South America, Mexico and South Korea, too.

His discography includes solo recitals with piano (mostly Czech music) and solo concertos with orchestra (Beethoven, Mozart) as well. The last solo records of him is Shostakovich's violoin sonata and a CD inspired by gipsy music with cimbalom and Talich chamber orchestra.
He had also recorded a lot of wel-known Czech quartets, all Mendelssohn's string quartets and a completion of Shostakovich's chamber music (strings with piano). A plenty of his CDs was honoured by magazines as Gramophone, Strad, Diapasson and Radio Bayern.
Jan Talich teaches regularly at the Czech master classes (since 1996 in Telč as well) and also at foreign ones e.g. in Israel, France (Prades, Toulon, Conservatoire Supérieur in Paris) and in a lot of other countries in Europe and USA.
In the last few years, Jan Talich focuses a lot more on conducting, but not only with his orchestra – he is wanted as a guest conductor for a plenty of Czech and foreign orchestras. Since season 2008/09 he got a post of chief conductor of Southbohemian Philharmonic.
He plays the violin made in 1780 by J. Gagliano and also the piece made in 1729 by A. Stradivari.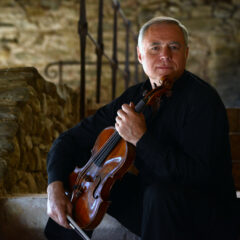 Andrea Miltnerová
Dance
Andrea Miltnerová is a British dancer and choreographer of Czech origin, who lives in Prague. In addition to her contemporary dance creations, Andrea specialises in baroque dance and its creative fusion with other techniques. She was born and trained in London and came to Prague to dance with the Ballet of the National Theatre. She also collaborates as a performer with various Czech and foreign choreographers.
Her contemporary dance solo Dance of the Magnetic Ballerina was selected by the prestigious European network Aerowaves as one of their priority performances and has been presented to critical acclaim at numerous festivals and theatres throughout Europe for example in England, Scotland, France, the Netherlands, Belgium, Denmark, Switzerland, Germany, Slovenia, Romania, Finland, the Czech Republic and Slovakia. Her latest solo Tranzmutation, directed by Jan Komárek, was awarded the European Move-Award 2016 quality label and has toured to Slovenia, Holland, Spain, the Czech Republic and Slovakia.
Andrea's deep interest in the baroque led her to collaborate on the reconstruction of baroque operas and to create her own performances based on movement analysis and ethnochoreographic research, for example The Baroque Body Revealed, Pentimento and Vertical Horizontal. She has worked as a director, choreographer and dancer with the early music ensembles Collegium 1704 and Collegium Marianum. She has danced in baroque operas at the National Theatre in Prague, at the baroque Castle Theatre in Český Krumlov, at the International Opera Festival Smetana's Litomyšl and in festivals in Germany, Slovenia and Hungary. She regularly worked with French choreographer Françoise Denieau, performing in her opera collaborations (Rinaldo, Egisto, Vénus et Adonis, Rameau – Maître à danser) throughout France, including Paris (Opéra Comique) and Versailles (Opéra Royale), in Luxembourg, Switzerland (Lausanne), London (The Barbican) and Moscow (Bolshoi). Last summer she danced at the Musikfestspiele Potsdam Sanssouci in Deda Cristina Colonna's production of Armide (Lully) with Les Folies Françoises. She will be touring to Seoul, Korea in the autumn with Les Arts Florissants' production of Rameau – Maître à danser.
Andrea recently created the choreography for Vivaldi's opera Arsilda, conductor Václav Luks, director: David Radok which premiered in Bratislava and has toured to Lille, Luxembourg, Caen and Versailles to critical acclaim.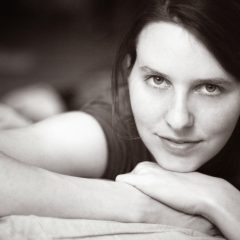 Silvie Ježková
Piano accompaniment
Silvie Ježková began playing the piano at age five, under the leadership of Jana Diatková. She graduated from the Conservatory in Prague (E. Boguniová) and the Academy of Performing Arts in Prague, the class of Doc. Boris Krajný and Prof. Ivan Klánský.
Silvie Ježková is consistently dedicated to chamber music performances in a variety of instrumental combinations. She has a long-term cooperation relationship with the violinist Roman Patočka, the laureate of the Prague Spring 2004 competition and winner of prizes from a number of international competitions. She is also a pianist-partner of Jan Ostrý, one of our most sought after flautists of the current generation. For many years, she has been cooperating as an accompanist with many summer master classes (the Czech-French Academy in Telč, Summer Academy Semmering Meetings with Music in Soběslav, Summer Flutes in Jičín and Olomouc).
As a chamber player, she performed at the Prague Spring Festival, in a number of Avro Klassieks in Dutch Concertgebouw, and at the festivals of Lange Nacht der Musik in Vienna, Les Journées Romantiques du Vaisseau Fantôme in Paris, and others. She performed on prominent domestic and foreign stages (France, Germany, the Netherlands, and Austria) and recorded for ÖRF, Radio 4 Netherlands, and Czech Radio. Since 2000, Silvie Ježková has worked at the Prague Conservatory.
Jakub Uhlík
Piano accompaniment
Jakub Uhlík, belongs to the best known pianists amongst the Czech young generation. Coming from a musical family, he started to study piano at the age of five with Mgr. Božena Slancova at Bohuslav Jeremiáš Music School in České Budějovice. Jakub continued his piano studies at Conservatoire České Budějovice in the class of Magda Štajnochrova and at HAMU (Music Faculty of the Academy of Performing Arts) with Ivan Klansky.
During his studies he undertook a yearlong placement at the Norwegian Academy of Music of Oslo in the class of Havard Gimse, with lessons from Leif-Ove Andsnes. Jakub made his debut in tender age with first place at Virtuosi per Musica di Pianoforte International Piano Competition and multiple laureateships at Prague Junior Note.
He followed his early successes with a series of achievements: double victory at National Competition of Conservatoires, title of absolute winner from ProBohemia piano contest as well as with awards from Smetana International Competition, Chopin Piano Competition in Mariánské Lazne and others. Jakub gained laureateships of Beethoven's Hradec International Competition, Mahler's International Piano Competition and International Competition of Rudolf Firkusny. Most recently he became laureate of Bohuslav Martinu International Piano Competition. He attended international master classes with Jiří Hlinka, Kurt Seibert, Irina Lein-Edelstein, Frederic Lagarde, Lars Vogt, Avo Kuyumjian, Pierre Jasmin and Jelena Galinina.
Jakub has performed under the batons of many significant Czech conductors: Jakub Hrůša, Stanislav Vavřínek, Jaroslav Krček, David Švec, Petr Chromčák and others. Amongst his chamber partners belongs Felix Slováček jr., Lucie Valčová, Viktoria Verbovska, Nina Dolgintseva and Jan Žďánský.
Jakub has performed at renowned festivals: Janáčkův Máj, Musik Festival Koblenz, Sicilia Musica, Ti nejlepší, Talentinum Zlín. Until now he has given more than 600 concerts for audiences in Czech Republic, Austria, Italy, Croatia, France, Germany, Turkey and Norway. He has recorded for Czech Radio and Bipp art. So far he has published a CD and 2 DVDs with live concert performances. At present Jakub resides in the Czech Republic.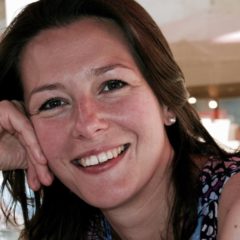 Miloslava Machová
Piano accompaniment
Pianist Miloslava Machová graduated at Prague conservatory as a student of Mrs. Eva Boguniová and after that she continued her studies at the Musical faculty of Academy of Performing Arts in Prague in class of Mr. František Malý.
Having finishing her studies, she focused on chamber music and piano accompanying, playing mostly with wind instrument players. She co-worked with a number of both Czech and European leading artists and she recorded also a plenty of records with them. In 2008, she was named as the official accompanist of the Prague Spring International Music Competition.
She currently works as a research assistant at the Musical faculty of Academy of Performing Arts in Prague and at the brass departement of Prague conservatory.
Since 2006, she regularly accompanies the students at the Summer courses of the French-Czech Music Academy in Telč.