Music Academy Telč (formerly The Franco-Czech Academy in Telč) was founded in 1995 as a unique European music project, connecting Czech and French culture. The project founders are the Municipality of Telč, the French Embassy and the French Institute in Prague. Since 2004, the Academy has been organized by the Česko-francouzská akademie Telč, o.p.s., a public benefit corporation, which was established by the Municipality of Telč as its sole founder in 2003.
The Academy offers international master classes led by excellent Czech and French musicians for students of conservatories and universities of music from the Czech Republic, France, Slovakia and various other countries. Since its beginnings, the Academy concept has been based on the linking of European traditions of French woodwind and Slavic string schools – Slavic professors teach the art of playing string instruments (violin, viola and violoncello) and French professors teach the art of playing wind instruments (flute, oboe and horn). The stringed instrument classes also focus on the interpretation of music written by Bohuslav Martinů. Besides teaching the world repertoire, the classes also focus on the interpretation of the Bohuslav Martinů's music.
Music Academy Telč is annually attended by more than fifty students from many countries, both European and non-European. During their courses, they give concerts together with their teachers in the concert halls of the Panský dvůr centre and the National Heritage Institute in Telč. Gala concerts performed by the best participants and lecturers will be transmitted on-line via the Web site of the Academy. Teaching the art of playing instruments aims at developing individual participants' solo playing skills at the maximum extent. However, the overall concept of the Academy is based on artistic versatility – apart of the solo lessons it is the development of playing chamber music and orchestral practice.
Organizational team
Director
Ing. Marie-Anna Myšíková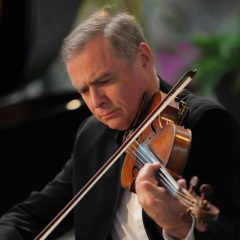 Artistic Director
Prof. Vladimír Bukač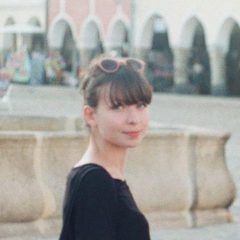 Head of production
Tereza Pohlreichová
Show contacts
Organizational structure
Founder:
Město Telč
Chairman of the Management Board:
Miloš Drdácký
Vice-chairman of the Management Board:
Roman Fabeš
Members of the Management Board:
Lubomír Zadina
Václav Jehlička
Jaroslav Makovec
Jakub Uhlík
Martina Indrová
Vladimír Bukač
Michal Kaňka
Chairman of the Supervisory Board:
Pavel Komín
Members of the Supervisory Board:
Věra Peichlová
Lenka Komůrková